Our green Lime Tree Cottage
Your cotage in Jamaica
The "Lime Tree" Cottage offers a stress-free respite from everyday life and promises an unforgettable vacation time at the cottage in Jamaica. Arriving and feeling good on the covered veranda is especially easy when there is a pleasant breeze and the beach is just a garden door away. A warm welcome!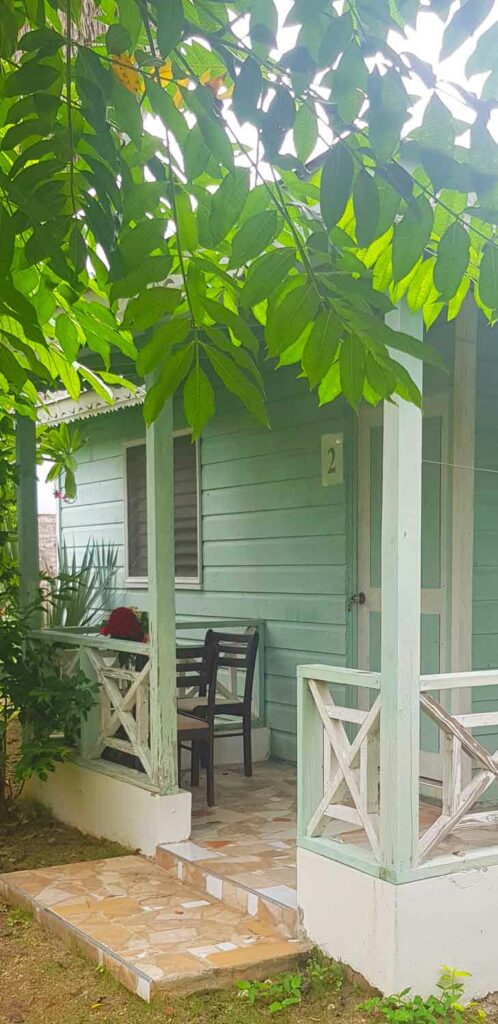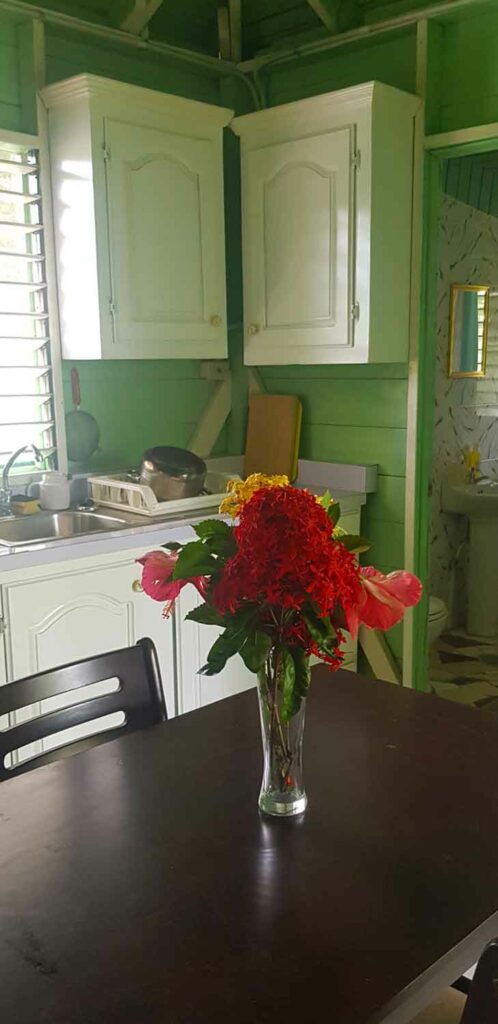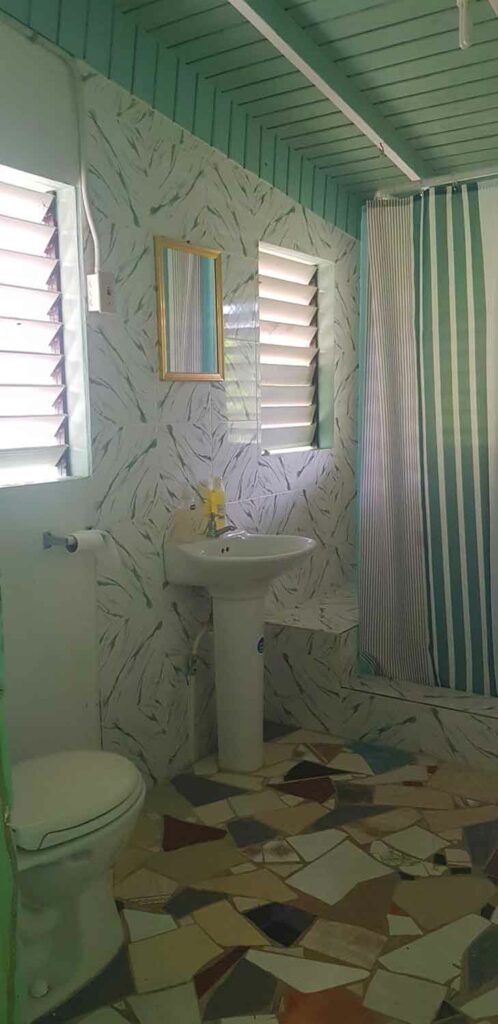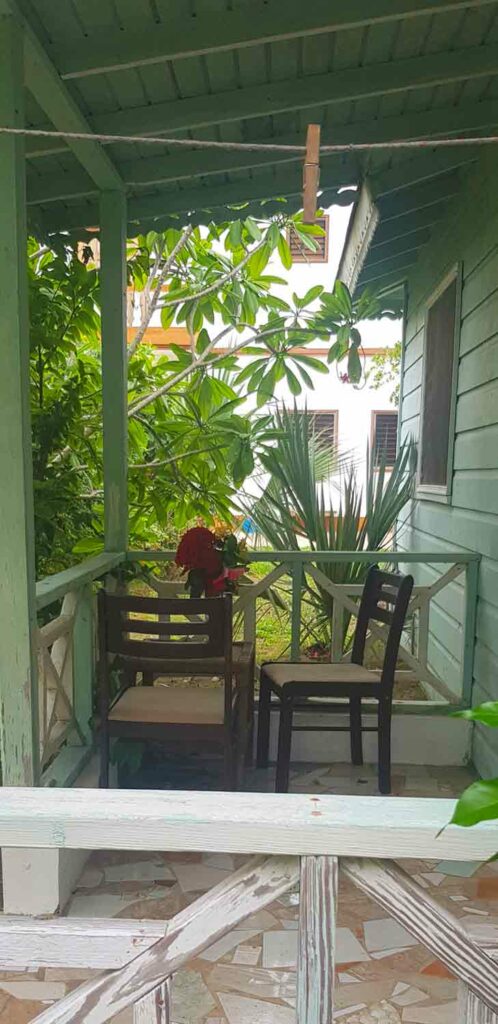 ---
In a quiet environment nestled in our beautiful garden with palm trees, flowers and fruits you will find our small green "Lime Tree" Cottage. The Green cottage is perfect for 2 people with a common living room and bedroom. In the living area there is a small but fully equipped kitchen with a gas hob including an oven and a fridge-freezer.
To ensure a restful sleep all windows as well as the double bed are equipped with mosquito protection. Furthermore a high-quality innerspring mattress provides well-deserved rest at night. In addition to a closet and seating furniture the cottage also has sockets in 110V as well as in 220V. The bathroom offers a clean shower, sink with mirror and toilet.
The main house is just a few meters away and is a popular meeting place to exchange impressions, enjoy raggae music or drink a Jamaican coffee on the large veranda. Upon request we will be happy to cook for you. Breakfast or dinner can also be arranged individually and according to your wishes. There we will also discuss your wishes for day trips or excursions and give you tips to discover the most beautiful places on the south coast. Free wifi is available for all guests in the main house. And if you just want to switch off without the internet enjoy a fantastic sunset view with a cold beer every evening! Make a booking request for your vacation home in Jamaica now!
---
Equipment
Living room and bedroom for 1 to 2 persons
All windows are closed with mosquito net
Double bed with high quality mattresses and mosquito net
Closet and seating furniture
Fully equipped kitchen with gas hob/ oven and a fridge/freezer
Bathroom with WC, shower and sink
Sockets in 110V as well as in 220V
Covered veranda with seating
Deck chairs at the main house
Service